Account Set Up
To get started, you will want to first download our app from your preferred app store. Once the download is complete, you will be able to open the app, select Sign up, and fill out your preferred email/password as seen below. Be sure to choose an email you regularly check and a password you will be able to remember that complies with our security requirements (1 upper case letter, 1 lower case letter, 1 number, and at least 8 characters long).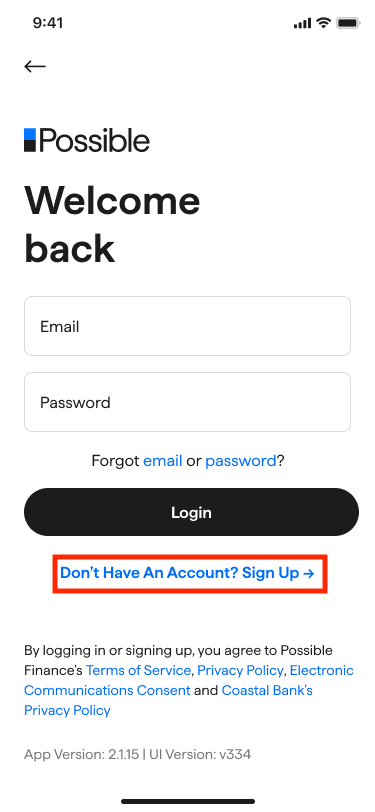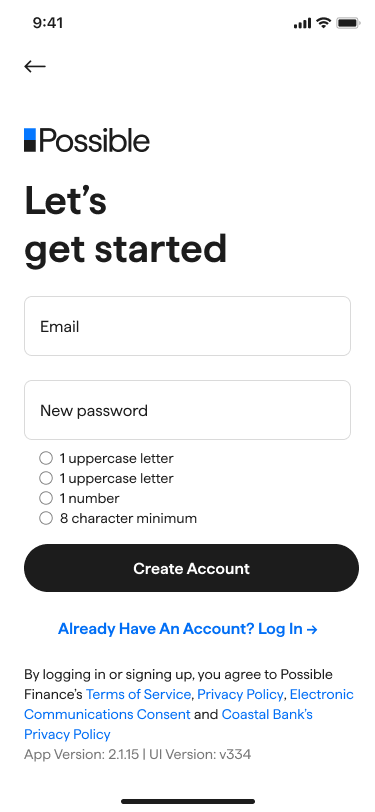 After setting your email and password you will be brought to a page where you will need to provide your phone number. We will use this number to send you a verification text, so please be sure that it is an active number.
Upon entering your phone number, you should receive a verification code that you will need to enter on the next page to proceed with your application. Additionally, you can expect to receive a verification email to confirm that the email you're using is active.
Login Help
Can't remember your login information? No worries! To retrieve your login information, please do the following:
1. Open the Possible app
2. Tap on either Forgot email or Forgot password.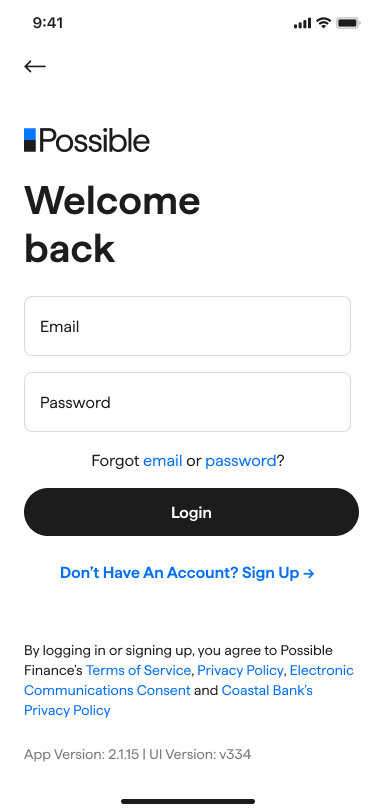 3. You will be prompted to enter the phone number associated with your Possible account. If you forgot your email, a hint will be sent to you via text.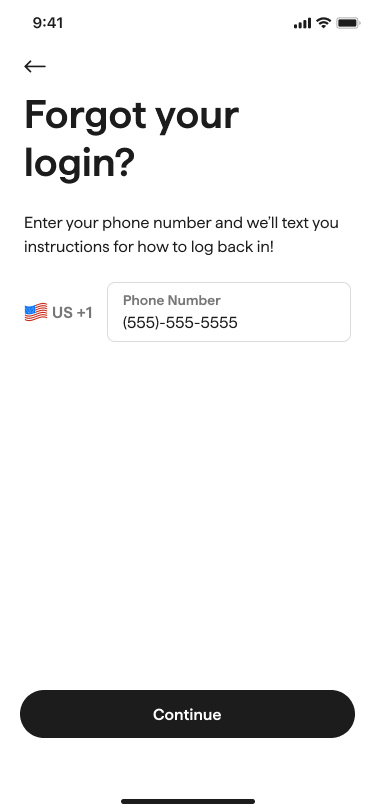 4. Tap on Continue
5. Follow the prompts on the next screen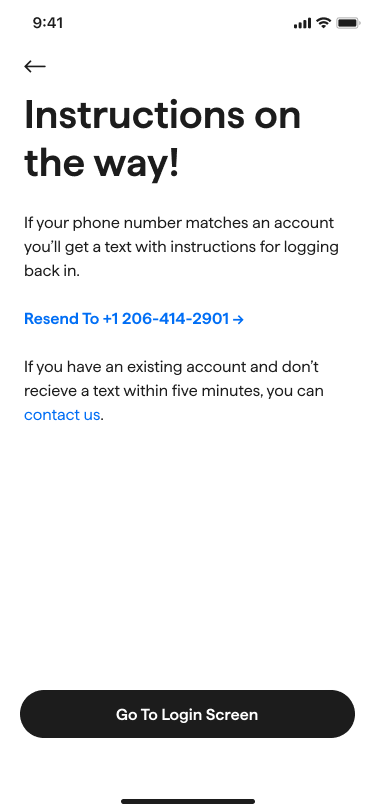 If your phone number has changed, please don't forget to keep us updated!
No longer have access to a phone for two-factor verification?
If you forgot your password, but no longer have access to your original phone for verification, our customer success team can help you out. Please follow these easy steps and we'll get you back into your account in no time:
1. Reach out to our customer success team and explain the situation to them. After confirming your identity, they will send a temporary password to the email you have registered on your Possible account.
2. You will then want to select Forgot password on the login screen and it will bring you to the page found below where you will want to enter your phone number and select Enter temporary password.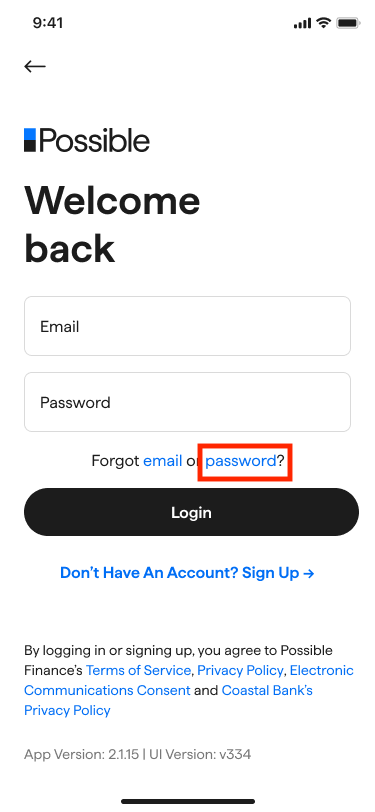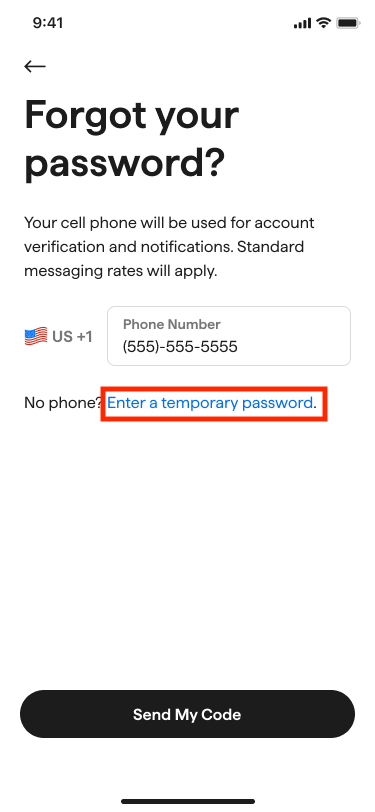 3. You will be prompted to enter the temporary password sent to your email and enter your new, preferred password. Tap Submit when you are done.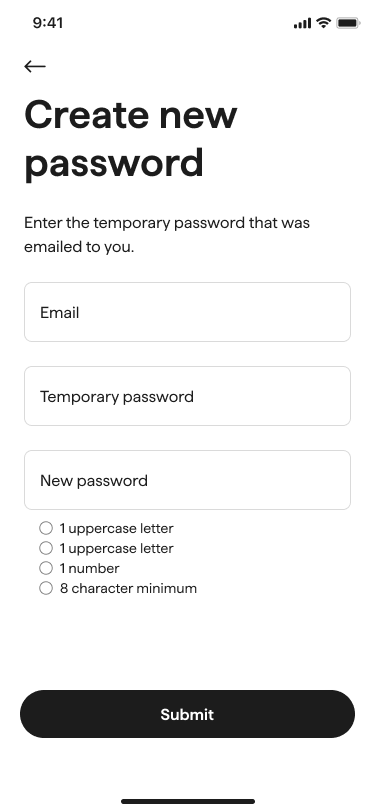 4. Congratulations, that's all there is to it! You should receive an email confirming that your password has been updated and you should be able to log in using it in the future.
If you run into any difficulties along the way, don't hesitate to reach out to our customer success team. We're happy to help!